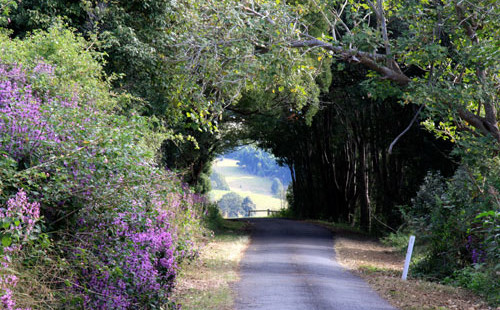 Tree Change to Bangalow and Surrounds
If you're considering a tree change to Bangalow or the Byron Hinterland, talk to the team at Elders Real Estate Bangalow, the Hinterland experts.

In recent years, city dwellers have packed up and headed to rural or coastal towns in search of more space, a sense of peace and the bonds of community.
A place that seems to be a magnet for such folk is the Byron Hinterland with its popular town of Bangalow.
Part rural, part coastal, the Byron Hinterland offers a fabulous array of housing options for tree changers including:
Quaint renovated Queenslanders in residential areas
Land in desirable new sub divisions
Rural properties including small acreages and working farms.
Is a tree change or seachange right for me?
If you are thinking of buying a house in Bangalow or relocating to the Hinterland, there are number of important factors to consider.
The first step in realising your tree change/sea change dream is to contact a real estate agent who has expert local knowledge of the Hinterland.
Elders Real Estate Bangalow began trading in Bangalow as the Real Estate Professionals some 30 years ago. From our enviable position in the centre of town, we have our finger on the pulse of the Hinterland lifestyle and property market.
Things to consider about tree changing
What is the best location for my tree change to the Byron Hinterland?

The Byron Hinterland is full of stunning residential pockets some with less than 100 residents while others are bigger towns offering all the modern conveniences of shops, galleries, eateries and services.
Working out the locale that's right for you is made easier with our Location Guides. Written with expert knowledge of the local area, these guides will give you insights into what each region of the Hinterland has to offer in terms of property and lifestyle.

Don't forget to sign up to receive our regular Property Update to keep you informed of new listings and recent sales prices.
Should I rent before I buy property in Bangalow?

Renting before buying is one of the most common ways that tree changers/sea changers get a feel of a particular town or region so it pays to be kept up to date with current rental property news in your preferred locations.
Start planning your tree change/sea change now and before you know it, the bustle of the city will soon be a distant memory
What will I love about living in the Hinterland?
A remarkable sense of community
An array of interesting events and activities to enjoy
Space, privacy, peace and quiet
Extra room for visitors, family and friends
Plenty of space for a veggie garden, chooks or even cows
Sensational views, fresh air, more stars in the sky
Thriving local food scene and top class eateries
Eclectic shopping at markets and high street shopping precincts
Character homes in historic towns and villages
Rural living with access to the coast – the best of both worlds
Ballina/Byron Bay airport a short drive away and Gold Coast International airport around 60 minutes drive.
Why choose Elders Real Estate Bangalow?
Elders Real Estate Bangalow is widely regarded as the leading real estate agency in the Byron Bay hinterland.
Many of our team of real estate professionals have their own tree change/sea change story to tell. They are not only highly qualified to guide you through the process of finding and purchasing your ideal property in the Northern Rivers region but they can also offer invaluable insights on relocating to the area.