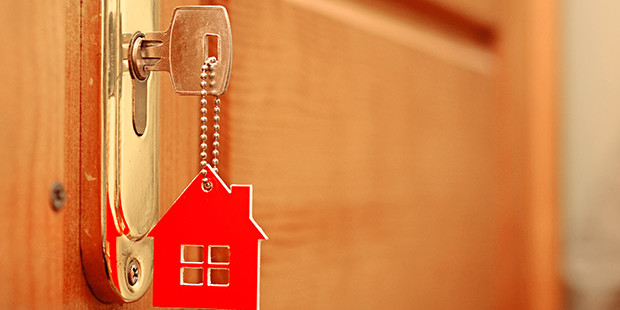 Top 6 Must-Dos When Building Your Own Home
Whether your dream is to live in the heart of Bangalow or to have a country escape tucked away in the Hinterland, building your own home is one of the most rewarding things you can do as a homeowner. After all, if it all goes well, you might even live in your home for a lifetime. However, it can also be a frustrating process if you don't have everything organised correctly from the outset.

If you aren't sure where to start, these are the essentials for building your own home (with your sanity still in tact).

Decide on your ideal location
This is one of the most important decisions to be made at the outset of building your own home. It's worth considering your top priorities location-wise – do you need to live closer to town for easier access to schools and shops, or are you happier with the peace and quiet of rural living?

It is increasingly difficult to find "vacant" land – particularly small acreages, so it is worthwhile looking for the right land with a humble home to knock down.

Make a non-negotiable list
Before building, make a list of the things you absolutely must have in your home, and work them into the initial budget. It can be difficult to make big changes – in terms of time and money – during the building process, so it's best to have all the big things locked in before building begins.

For ideas, create a Pinterest board and add all of your initial inspiration into the board. This will make it easier to convey your vision to builders, plumbers and carpenters when you are at the stage of making more concrete building decisions.

Orient your house correctly
When you are deciding on a floor plan, remember that the direction and layout of your home affect where sunlight will be during the day. This is an often overlooked detail, but it really has a lasting effect on the way you'll be able to enjoy your home – you don't want harsh westerly sun shining into your living room of an afternoon. The south side of the house is the coolest and the best for bedrooms, the east is suited for kitchens and dining rooms and the north is suitable for family rooms and living rooms.

Think about every little detail
It is important to get your money's worth and know what you're paying for before you sign your building contract. Make sure it includes the little things – like a letterbox and a clothesline!

Also check if the contract outlines whether or not you will be charged an admin fee for every variation or change that you make to the plan. Don't forget to get an electrical plan, too – it's much more difficult to put power points in after you've built.

Pick the right builder
When choosing a builder, it's important to pick someone that you get along with – you'll be seeing a lot of each other, after all! You want to go with a builder who understands your vision and has the skills and experience to deliver your dream home. Check out their display homes and make sure they are registered and certified. Always shop around and get quotes from multiple builders before settling on one. Personal referrals are also worth considering.

Have extra cash in your budget
It is always a good idea to have some extra money budgeted just in case. Unexpected building costs, different fittings, a change of tiles – any of these types of things can bump up the cost. Plan well and communicate with your builder throughout the process. That way, you can avoid costly surprises.

Duncan Lorimer, Principal of Elders Bangalow says,  "building should result in your "dream" home becoming a reality, not developing into a nightmare. With careful planning and the correct professional advice, it should be one of life's exciting projects."

Thinking about building a new home? If you're not sure where to start, our friendly staff can give you some pointers and arrange an inspection of any of our stunning land listings available for purchase. Get in touch with us today to get started.