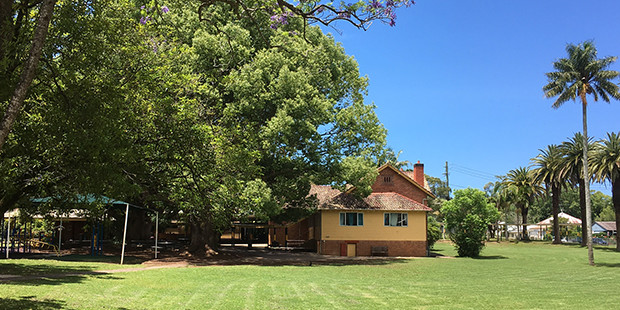 Schools in Bangalow and Surrounds
A community-minded region with historical charm, Bangalow and the surrounding townships has many local schools on offer. With a beautiful environment and relaxed lifestyle, the Northern Rivers has a range of education facilities available to each locale.

Bangalow Public School
For convenience and a school with strong community roots, the first choice for those living in Bangalow is the local public school. With a safe, caring and supportive learning environment, kids at Bangalow Public School benefit from a diverse range of cultural experiences and playing a strong part in the village community. The school also has above state average results in literacy and numeracy.

Southern Cross School K-12
East Ballina's Southern Cross School K-12 is an all-encompassing learning facility with a primary school, high school, distance education unit and disability support unit to ensure an environment in which all students' needs are catered to. With beautiful grounds located near East Ballina Shops, learning focuses on fostering individual potential and student progression from kindergarten through to year 12.

Newrybar Public School
Located in a small town with a lot of community spirit, Newrybar Public School has been open for around 125 years. Nestled in the hills between Ballina and Byron Bay – and 5 minutes from Bangalow – the school promotes a relaxed family atmosphere in work and play, as well as an awareness of environmental issues. Every year, the school holds a fireworks and bonfire night to raise funds to benefit the school and the students.

Byron Bay Public School
At Byron Bay Public School, students learn and grow in this creative town by the sea. Located in the heart of Byron Bay, the school has an ethos of 'unity within diversity' and encourages strong school spirit. Open since 1892, Byron Bay Public School proudly caters to families from a diverse range of socio-economic and cultural backgrounds.

Cape Byron Rudolf Steiner School
With roots in Bangalow and now situated in Ewingsdale, Cape Byron Rudolf Steiner School draws students from all over the Northern Rivers. The school is different from other schools in the region as each school year only has one class and teacher, ensuring a strong emphasis on individual learning and development. The school has a focus on creative expression and holistic education, and teaches from early childhood through to year 12.

St Finbarr's Catholic Primary School
A school that is centered on a warm and inclusive learning environment, St Finbarr's Catholic Primary School is a vibrant education facility located near Tallows Beach in Byron Bay. As well as the standard school curriculum, the school has a religious education component that focuses on building important values like compassion, respect and consideration for others.