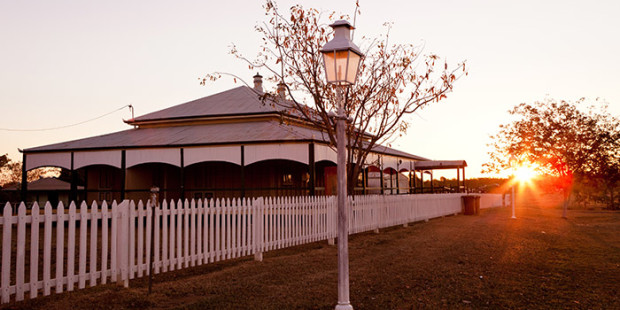 Relocating a Classic Queenslander Home
A close-knit country town where beautiful old houses and heritage-style buildings line the streets, Bangalow is no stranger to the charms of the Queenslander.

This classic Australian house was first built in the 1840s after the traditional brick terrace-style house proved unsuited to the Australian climate. A timber house set upon raised stumps with wide, shaded verandahs accessed via French doors, the Queenslander design is an important part of Australia's rich cultural heritage.

If you're moving to Bangalow or surrounding suburbs and looking for a home with character, a relocated Queenslander home can offer you the quintessential Hinterland lifestyle.

The benefits of living in a Queenslander home
Long, hot summer days followed by stormy evenings on the North Coast make the unique architecture of a Queenslander-style home a fantastic option for Bangalow living. Suited to sub-tropical climates, this style of home makes clever use of the versatile verandah – perfect for relaxed dining with a view, hidden away from the elements.

With an old-fashioned charm and character, these houses typically feature a steeply pitched roof and gorgeous high ceilinged rooms. The main living areas are raised from the terrain, allowing the home to "float" above the ground and escape from the heat with light breezes.

How relocating a Queenslander works
Moving a Queenslander is a more affordable way to achieve the Great Australian Dream without the typical costs of buying or building a house new. Relocating a Queenslander involves working with a house removal company to move the home on the back of a truck and set it down on a new site.

Generally, you can expect your recycled home to be moved at night to avoid traffic. Narrow homes are usually lifted as a whole on top of a truck, whereas most others will be cut in half from floor to ceiling, and reassembled on arrival to the new site.

After the house is restumped, other typical costs involve a getting a new roof and guttering, reconnection to utilities and the possibility of some council-approved upgrading. Then the real fun of painting, planting gardens and other decorating can begin.

If you're interested in buying land and relocating a Queenslander, have a look at the wonderful new land releases and vacant land in Bangalow or get in touch with us at Elders Bangalow.