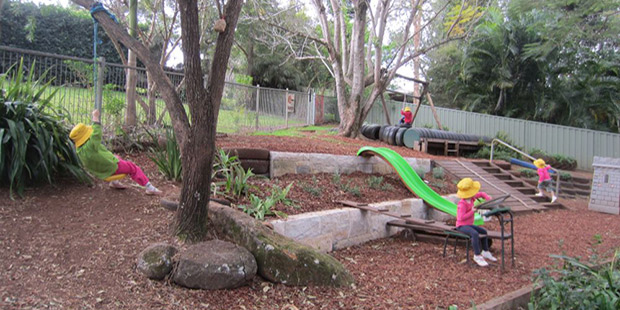 Preschools and Daycare in Bangalow and Surrounds
As a wonderful community set amongst plentiful bush land, rolling green hills and a short distance from the sparkle of the ocean, the Northern Rivers is a popular place for young families to reside. And when it comes to daycare and preschool, there are plenty of options in the Hinterland for busy parents.

Bangalow Community Children's Centre
Your first port of call for high quality daycare in the Bangalow area is Bangalow Community Children's Centre. Since opening its doors in 1981, the centre has had a focus on play facilitating learning, operating on the philosophy that "children learn best through educational play." Set in a convenient location for Bangalow residents, the preschool is located just a few minutes from the town centre of Bangalow on a quiet street.

Clunes Community Preschool
Located in the peaceful village of Clunes, Clunes Community Preschool is a community-managed service that has been operating for over 25 years. A small preschool with a child-centered approach, the philosophy of Clunes Community Preschool preserves the style of small village life Clunes is known for, and outlines a focus on children having a connection with nature. This preschool is a great option for Clunes residents and neighbouring villages of Eltham, Nashua and Booyong.

Federal Community Children's Centre
The Federal Community Children's Centre is a great local option for both younger toddlers as well as preschoolers, catering for both with an educational program and a nurturing, safe environment in the heart of this small country town. Surrounded by trees, the facility also has an ongoing project entitled the "Bush Tucker Garden Living Classroom" where the preschoolers learn about plants, animals and nature.

Wilsons Creek Preschool
Located in a beautiful rainforest setting surrounded by wildlife, creeks and national parks, Wilsons Creek Preschool operates in the local community hall right next door to the Wilsons Creek Primary School. The group of children at the preschool remain as one group throughout the day, and are encouraged to move freely between activities and participate in both indoor and outdoor settings. This preschool is a great option for families living in Wilsons Creek and nearby Hinterland locales Myocum and Goonengerry.

Byron Babe Watch
Alternatively, if you're after a babysitting service in the Hinterland area, Byron Babe Watch is a convenient babysitting/nanny agency that has experienced and fully qualified staff available on call for temporary and full time nanny services in your home. Running since 1998, babysitters are available throughout the day and night, making this a great service for residents of the Byron Shire and holidaymakers alike.

Interested in learning more about the locales in the Bangalow region and what they have to offer? Check out our Hinterland location guides or get in touch with us at Elders Bangalow for expert advice on buying property in the Northern Rivers region.