Janice Maple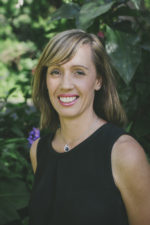 Principal / Licensed Real Estate Agent
Keen to dispel the myths about real estate sales people, Janice brings warmth and honesty to all she does at Elders Real Estate Bangalow. "I'm a real person, not just a real estate person."
As a principal at the agency – and with over 14 years experience in real estate – Janice knows that excellent communication skills are crucial to achieving a good result. She is committed to keeping people informed and updated through the sales process.
Having bought and sold several properties of her own, Janice understands the perspective of both the buyer and seller. She also knows that the ability to manage people's expectations leads to a 'happy sale', where the buyer and vendor are equally satisfied with the outcome.
Janice began her long career with Elders as a sales trainee at Elders Byron Bay in 2000 then moving on to Elders Real Estate Bangalow in 2007. Here she formed a successful sales team with Duncan Lorimer and the pair bought the business in 2010.
A mother of three, Janice is very active in the local Bangalow community, where she has been a member of the committee at the Bangalow Children's Centre and Bangalow Public School as well as an active member of the Bangalow Soccer Club, Byron Bay AFL Club and Bangalow Netball Club.
Part of the attraction of Hinterland life for Janice is its proximity to the beaches of Byron Bay. "The beach is my happy place."
Janice has first hand experience of relocating to the area having made the move from Melbourne 15 years ago.
She also has vast local knowledge of all aspects of property in the Byron Bay Hinterland and life in the village of Bangalow.
"We could not have been happier with the service and support we received from Janice Maple during the sale of our home in Bangalow. Janice was at all times professional, informative, and understanding, and her calm approach to what can potentially be a stressful time was very reassuring. We would have no hesitation in recommending Janice Maple to anyone looking for a dedicated, knowledgeable and friendly agent to sell their home."
- Siboney and Vince Duff, Bangalow.
CONTACT JANICE MAPLE
02 6687 1500
02 6687 1861
0401 026 359