Janice Maple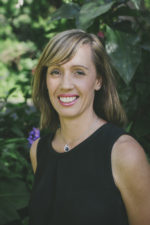 Principal / Licensed Real Estate Agent
Janice is one of the Co-Principals of Elders Bangalow  and as her by line suggests she "lives, loves and sells" Bangalow.  Janice is known within the community for her friendly outgoing nature and this with her passion for Bangalow and the hinterland is the reason why she is the number one sales agent in town.
Janice is not just a favourite with clients, buyers and tenants as her passion for property has led to some serious professional success, including a national "High Achiever Award", being named as one of the "Top 10 Non-Metropolitan Salespersons of the Year" in the Elders Network and Top 5 Principal Regional Gross Commission for QLD & Northern NSW.   In 2017, Janice was recognised for her sales success in 2016 and received an Elite Salesperson Award.  She was also awarded #2 Auction Lister for the Northern NSW /QLD area for 2016.
Her firm belief in maintaining strong communication ensures that you will be kept thoroughly informed throughout every step of the process. It's one of the things that her clients appreciate most about her.
Chances are, if you've lived here for a while you've already met Janice! She and her young family are an integral part of the Bangalow community, and over the last decade Janice has been an active member of the Bangalow Children's Centre, Bangalow Public School, Byron Bay High School, Bangalow Soccer Club, Byron Bay AFL Club and Bangalow Netball Club.
Janice's experience after relocating to the area over eighteen years ago endears her with like-minded buyers who are captivated by the magical charm of the Byron Bay Hinterland and are on the look-out for a property just like yours. 
02 6687 1500
02 6687 1861
0401 026 359
Janice's Awards

Rate My Agent 2017 Agent of the Year Bangalow