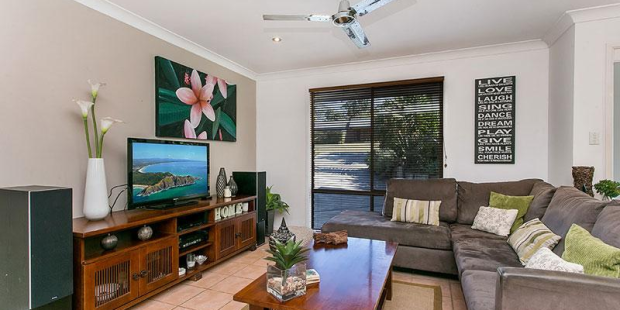 Getting Your House Ready to Sell
Spring is one of the best times to sell your home, and in the Byron Bay Hinterland it's no different. The weather in the Bangalow region warms up beautifully in spring and the new season is the perfect opportunity to get your house ready for sale – you'd be surprised the amount of clutter you accumulate when hiding under your winter layers!

Duncan Lorimer, Principal of Elders Real Estate Bangalow, says "traditionally one of the busiest times of the year is spring, so it is an excellent time to get organised if you are planning to sell."

Begin the packing process while you clean
To make it easy on yourself, hit two birds with one stone and begin packing while you clean. Have boxes and garbage bags handy around the house as you clean small bits of each room – the boxes for packing, and garbage bags for throwing away. Clear out all the clutter and throw away items that are broken or damaged and donate those that you don't regularly use.

Don't forget the small details
While you're busy cleaning the big things, don't forget that the small details can make a big difference to potential buyers. Remember to clean appliances, wash windows, dust blinds and straighten closet contents to give the best impression.

Paint
To appeal to the broadest audience possible, paint your walls in white or other neutral colours with a matte finish. This is an effective technique because buyers always want to see a potential home that they can add their own personality to. Remember to touch up the trim and ceilings, too.

Pretend you're the buyer
When you put yourself in your buyer's shoes, you look at all the things that could be wrong with your property. Take a look at your walls and floors for water damage or cobwebs, check for signs of insects or ants, ensure your windows or doors don't have broken seals or holes. If you encounter any problems, fix them up before your house goes on the market. Also check if there are any bad odors hanging around. If so, place cut flowers in plain sight. Freshly baked cookies also do the trick – the smell of the oven and the cookies themselves will entice the senses.

Finish home projects
If you're in the middle of a bathroom renovation, there's no way you'll want potential buyers to be privy to the "before" or "in between" bathroom. Any potential tasks that need attending to will be off-putting for a buyer, so it is best to finish up with any home projects or renovations before you put your house on the market.

Clean your floor
Perhaps one of the most overlooked areas (even though it takes up a large portion of a home) is the floor. Get your carpet cleaned professionally and treat any old stains that may be there. Thoroughly sweep and mop tiles and floorboards, and replace any flooring that is damaged and beyond repair.

Don't forget the finishing touches
Freshen up your home with inexpensive taps, showerheads, light fixtures, door handles and mirrors – all of these small things can have a big impact on the visual appeal of a home. Another way to appeal to buyers straight away is your front entrance: is it inviting? Declutter the entrance area, make decorations minimal and tasteful, and perhaps paint the door if it is looking tattered.

Elders Real Estate Bangalow are the Byron Bay Hinterland real estate experts. Get in touch today to see how we can help you to sell your home.