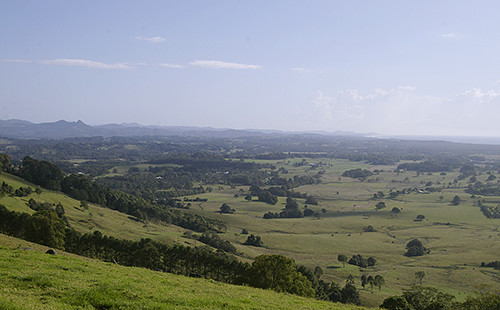 Coorabell and Possum Creek Location Guide
Elders Real Estate Bangalow knows the Byron Hinterland like no other. Our guide to the beautiful locales of Coorabell and Possum Creek will help you get to know the Hinterland too.

Buying Real Estate in Coorabell and Possum Creek
Just minutes drive from Bangalow, Coorabell and Possum Creek are highly sought-after Hinterland addresses for the discerning real estate buyer. Here small acerage, working farms and some of the most exclusive properties in the Hinterland can be found.
With close proximity to the beach and stunning hinterland and rural views, these locales offer residents the best of both country and coastal living.
The History of Coorabell and Possum Creek
Coorabell is a Bunjalung word meaning "home of the winds" named perhaps for the soothing coastal breezes that flow through to this Hinterland high point.
In local legend, Possum Creek gets its name from the story of an early settler who felled a tree into the creek and saw half a dozen possums climb out.
Once settled, dairying was a popular means of income in both districts, and indeed remains popular amongst a few select families in the area. In the early days, every 100-acre farm along Coolamon Scenic Drive was a dairy.
The pursuits of the past are evident today with Coorabell and Possum Creek both home to organic farms, plant nurseries and many avid gardeners operating roadside with fresh produce and plants for sale.
The Community of Coorabell and Possum Creek
The serenity and simplicity of rural life is not lost on residents of Coorabell and Possum Creek. Coorabell has its own primary school, and both townships are within close proximity to Cape Byron Rudolf Steiner School in Ewingsdale.
These tight-knit boroughs value community spirit and a contemporary approach to rural living. Many residents operate home-based businesses including B&Bs and pet hotels while professional services such as design, PR and journalism aren't out of place amongst farmers here.
Quaint, historic Coorabell Hall is a popular avenue closer to home that offers entertainment year-round. Concerts, workshops, dances, school fetes and other public events are held frequently throughout the year, as well as the annual Coorabell Arts and Flower Show, a memorable delight for locals and visitors that has been run since 1959.