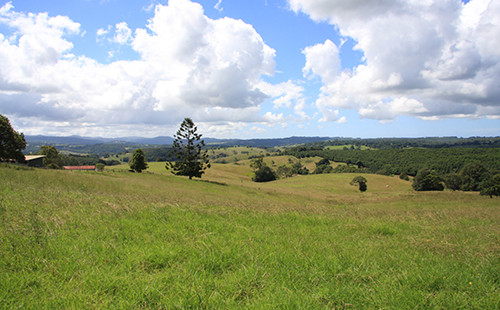 Clunes Location Guide
Elders Real Estate Bangalow have exceptional local knowledge. Read our guide to buying real estate and living in the village of Clunes.
Buying Real Estate in Clunes
Halfway between Byron Bay and Lismore lies the village of Clunes. Home to many attractive federation-style houses, Clunes offers buyers an affordable entry into the Hinterland property market. It also features a number of small acreage and lifestyle properties for the discerning buyer.
Clunes is perched on hilly countryside and boasts fertile volcanic soil courtesy of nearby Mount Warning. This charming village is conveniently located between Bangalow and Lismore with the vibrant Byron Bay scene just a short drive away.
The History of Clunes
Named after Robert Mortimer Clunes, an early engineer in the dairying industry, the town is also nicknamed "The Holy City" because of the number of historic churches in the village.
The Clunes General Store on the main street was first established in 1898, and has since expanded to become an important resource for residents, acting as a town centre – it includes a post office, newsagency, liquor cellar, grocer, take-away and a café.
The Community of Clunes
With a population of just 559, it's no surprise that Clunes is a tight-knit but welcoming community. Clunes has a popular preschool and primary school as well as a handful of quaint stores including The Old Romantic Shack and Uncle Peter's Books.
Five minutes away is the Eltham Pub plays host to trivia nights and offers wood fired pizza in a classic country pub setting. Next door, the Eltham Village Gallery offers a unique gift shopping experience. Residents and visitors alike head to the Channon Craft Market held on the second Sunday of each month.
Clunes is also filled with natural beauty including the Booyong Nature Reserve only a leisurely 10-minute drive from the village. The Clunes turnoff will also take you to the popular picnic area Rocky Creek Dam and stunning Minyon Falls.